Great news today!
Yasr 1.5.8 has been just released, with some amazing news!
First, you surelly noticed that the Yasr Settings menu is not anymore under the WordPress "Settings" section but is a top level menu now: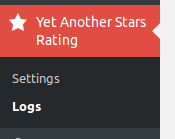 But the exciting news is another one! A long awaited feature is now available: it's now possible to delete the unwanted votes! To do this, just need to open the "Log" page under the new "Yet Another Stars Rating" menu.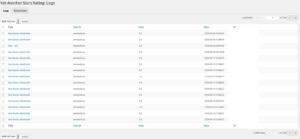 Hope you will enjoy this 🙂