First of all: after you update the plugin, delete your browser/plugins caches.
I'm excited to announce Yasr 1.8.0.
Until now, Yasr use to work with a jQuery plugin called rateIt.
After a lot of under the hood work, it's now working thanks a library called rater-js.
What's the difference for the final user?
Not much, except for 2 difference:
Stars images are not .png anymore, but .svg (higher quality with less weight)
"Active" star (the red one) doesn't exists anymore (it was useless)
For Yasr Pro only user:
You can now upload your custom icons, without the tutorial!
Just upload 2 square .svg icons and you're set, take a look to the new settings: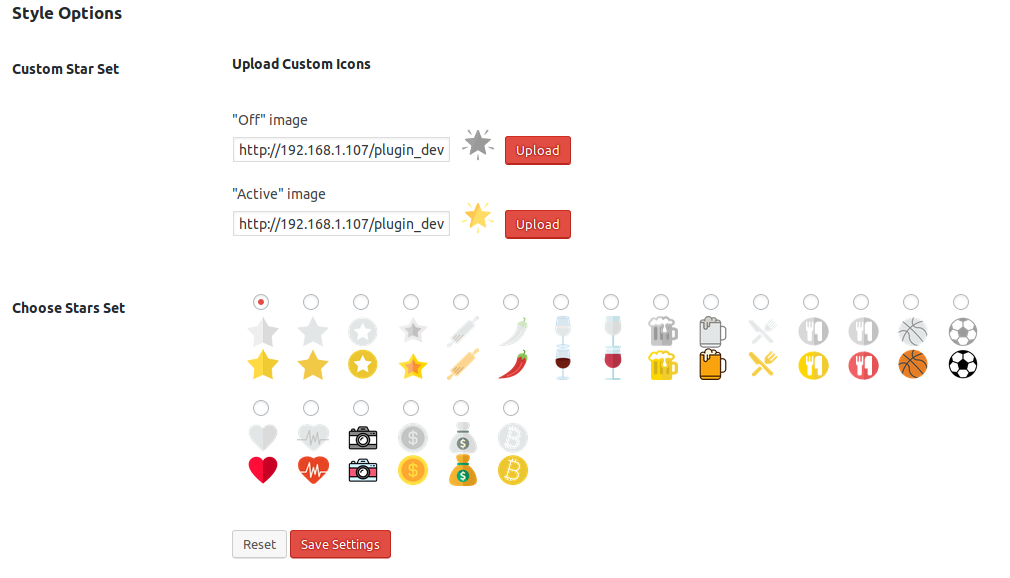 Again, remeber to delete all your caches after the plugin is updated 😉
What do you think about this?