The Leading stars ratings plugin on wordpress.org
YASR - Yet Another Stars Rating
WordPress Ratings Plugin & Rating Widget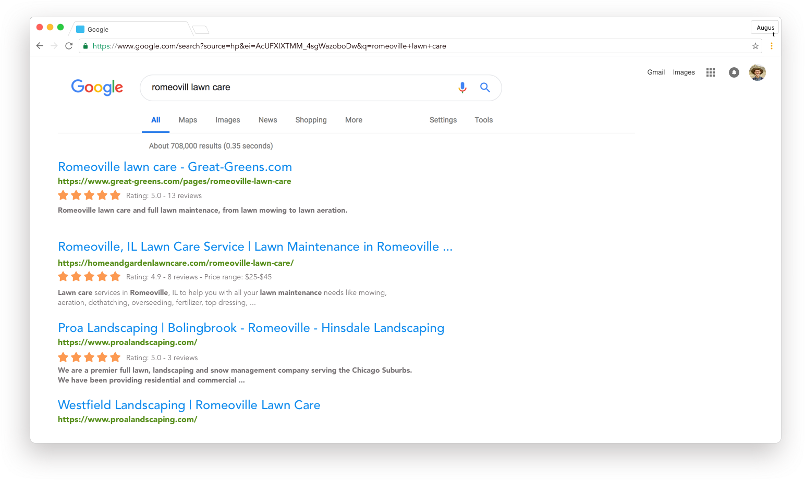 277+ 5-Star Reviews on WordPress.org
(... and with every other page builder out there)
YASR WordPress Ratings Plugin
Display a list of your best rated content
Display a list of your best rated content, to increase user engagement and dwell-time on your website. See all use cases here.
Screenshots of the WordPress Rating Plugin
Best Rating Plugin for WP
Create your own set of criteria that you would like to provide to visitors for them to utilize when assigning ratings. Learn more
Arrange and display your Posts, Pages, or Custom Post Types, according to their average ratings. Learn more
Elevate your Google Rankings with supplementary features such as visible star ratings, average ratings, and more.
Allow Google to show your star ratings on the Search Engine Results Pages (SERPs), leading to improved Click-Through Rates
Prevent competitors from submitting multiple (negative) ratings for your content by blocking them based on their IP addresses.
No user ratings available yet? Easily add numerous 5-star reviews with just a single mouse click. Learn more
Export your ratings to CSV format and use them on other platforms as wellExport your ratings in CSV format and utilize them on other platforms as well. Learn more
Migrate from other plugins
Transfer your ratings from other rating plugins such as WP-PostRatings, KK Star Ratings, Rate My Post, and Multi Rating.
Display your ratings using a simple shortcode wherever you prefer. This functionality is applicable to pages, posts, Custom Post Types, and any existing page builders. Learn more
Use with every pagebuilder
Elementor, Beaver Builder, WP Bakery, and even Gutenberg can all be utilized to display your ratings.
Whether you intend to utilize it within posts, pages, or even custom post types, the output remains consistent, eliminating the need for customizations.
The existing styles can be effortlessly overridden through custom CSS. Simply input your code and save your changes.
Utilize custom icons from our library to showcase them instead of stars, or even upload your own icons. Learn more
YASR includes a range of Gutenberg blocks for seamless integration with the Gutenberg editor, eliminating the necessity for shortcodes.
Through our sorting and ordering logic, you can prioritize the display of your highest-rated content, enhancing user engagement and prolonging their dwell time. Learn more
Require a login for ratings
Permit ratings exclusively for logged-in users, effectively preventing counterfeit reviews from unfamiliar individuals or competitors.
Enable straightforward ratings from users without requiring them to log in or provide any additional contact information.
Use with Custom Post Type
Utilize YASR to exhibit and collect ratings on any type of post, including Custom Post Types (CPT) or any other form of content.
YASR is fully compliant with GDPR regulations and offers features such as the ability to refrain from storing users' IP addresses.
Tailor any label or text displayed by the plugin to users according to your preferences.
YASR can incorporate schema markup, rendering your ratings intelligible to Google and consequently showcasing them on the Search Engine Results Pages (SERPs). Learn more
All frontend strings can be translated with WPML, Loco Translate, Translatepress and Polylang.
Use action hooks and filter hooks to customize almost anything that YASR does. Huge documentation available.
Use the YASR Rest API, to access rankings, ratings and more. 
Boost the way your visitors interact with your site! With YASR Pro you can let your readers leave their own reviews, in a simple and effective way! Learn more
With YASR Pro you can customize your rankings: choose a category or custom post type to get your data, customize the number of rows to display, and much more! Learn more
Yes, I need this! Where can I download it?
FAQ about the WordPress Rating Widget
Support and updates for 5 websites
Support and updates for 1 website
Support and updates for 30 websites
Support and updates for 5 websites
Support and updates for 1 website
Support and updates for 30 websites
Support + updates for 5 websites

We setup the plugin for free
Support and updates for 1 website

We setup the plugin for free
Support and updates for 30 websites

We setup the plugin for free
Reviews for the Rating Plugin WP
Great plugin with good support
Great plugin with good support

shoesup

Good job DUDO!
great plugin, excellent support

payamdigi

Great Plugin
This Plugin Work on me, perfect and the support is very fast and efficient !

Qiannah Update Media

Perfect !
Plugin perfect and the support is very fast and efficient !

databrique

Great plugin! One little thing to know.
Plugin is amazing!

I found one problem.
User cannot make re-migration if u made it once.
I can't find any...
read more

ajorzel

Great plugin and helpful support
You can find anything there for your project
dtcrunch


aritazul

Exactly what I was looking for…
I love this plugin. It's exactly what I wanted and was so pleased for how easy and simple it is...
read more

untamedadvice


sipos90


آرت کافی

Plugin broke entire website – edit: FIXED
Edit: plugin author got in touch with me immediately and helped me fix the issue. The support from this plugin...
read more

unicorn89

Excellent plugin
An excellent plugin, with an easy to use interface and a friendly and helpful dev.

dinotoyblog

Finaly a Rating System that works
Just install it, done.
Works like a charm!
digital-workshop


taheri1359

Is there a way a rating to whole site
This is working great, 5 stars !, but i just need one rating to my whole site, not for each...
read more

aespe

Excellent Support and Responsiveness
The ratings functions are extraordinary, and the whole product design appears to be top-notch. Most important in my case, however,...
read more

mikeybayer

Brillante
Simple and effective. No difficulties in installation and useability is immediate. Intuitive and easy to interpret for users browsing your blog!

andytop72


parishan

Excellent free plugin and customer service
great free plugin and excellent customer service when needed.

deejay2014

Can extract/export the user review ?
Hi Support Team,

Xiella Y


lineacomercialestrategica

Amazing
Great plugin, amazing support. Go, get this plugin!

allways4backup


palmamallorca

Does the trick!
I was looking for a star rating plugin that offered rating options for various items with an over-all rating. This...
read more

jeffsta9

Bon plugin
simple à utiliser, simple à mettre en oeuvre. Simple et efficace. je l'utilise dans un blog donc je ne lui...
read more

KaroshiSakura

awesome
feature rich and pretty ui

joshhsiao

very very nice
I can request ratings from my users. The developer is very helpful. Thanks for everything.

oburakdurmus

This star rating plugin is a sure winner in my book
I'm not one for leaving reviews, but here I am, this plugin is awesome, works as I need it too,...
read more

gfsjoseph

Great but cant add translations
Hi,
Thank you for wonderful plugin,
How can I add translation to the default text values?
Marshall

Our promotion pricing will end by December 28th. Then, the price will be increased again.
YASR - Yet Another Stars Rating: A Comprehensive Review
Are you looking for a comprehensive WordPress review plugin that can help you build trust, increase conversions, and boost your Google rankings? Look no further! In this blog post, we'll dive into YASR – Yet Another Stars Rating, a powerful WordPress ratings plugin designed to meet all your review and rating needs.
Key Takeaways
YASR is a WordPress review plugin that provides users with the ability to rate content on their website.

It offers enhanced user engagement, social proof, improved SEO and customization options for any target audience.

YASR's premium version offers great value for money with additional features and support which can help improve your online presence.
Introduction to YASR – Yet Another Stars Rating
YASR – also known as the 'Yet Another Stars Rating' WordPress review plugin, is a great way to rate content on your website. This could include pages, posts and custom post types that can collect feedback from users as well help you build trust with customers by giving positive reviews which will lead to increased engagement in turn leading up to more conversions.
The YASR plug-in has multiple features such multi-language support along with being compatible across various browsers allowing for full customization using CSS3 compliance making it an ideal solution for all your needs and budget requirements!
What makes this WordPress review plugin stand out would be its ability of importing & displaying reviews from external platforms onto yours providing additional insights into user experience or curating them based upon aggregated responses too. Not forgetting about rich snippets aiding search engine visibility & improved Google ranking results. It offers both free license versions alongside paid premium ones starting at $29 per year depending on what best fits the bill at hand!
Target Audience and Benefits of YASR
YASR is a great solution for anyone who has an online presence, from bloggers to businesses and eCommerce websites. Implementing this kind of review plugin on your WordPress website can be extremely beneficial. It encourages user engagement, provides social proof and improves SEO.
Rating systems are essential in gaining customer trust. Positive reviews will help you gain customers while negative ones alert you to what needs improvement as well as show that customer service comes first with your business. YASR works with both WordPress and WooCommerce meaning it's easy to set up within the existing system without any extra effort or fuss.. Google reviews add even more reliability- making sure potential clients have full faith before using products/services offered by you!
The features included in YASR also customise completely according too whatever suits best for your brand plus tailored so they meet all requirements demanded by visitors: You're allowed freedom when choosing how rating criteria should appear alongside use icons which correlate then create a list highlighting top rated content + allow users comment sections fittingly into everything else!. Allowing such levels of customization ensure the overall look & feel stays inline offering maximum impact throughout – exactly what's needed!
Setting Up YASR on Your WordPress Site
To get started with YASR, take these steps:
Access your WordPress dashboard and download the free review plugin from there.

On RatingWidget's "Rating widget Account" page, select "Free Trial" to begin configuring settings that meet your preferences.
3 .Integrate rating elements into posts or pages either through shortcodes or widgets embedded in the content body itself according to necessity..
4 Though user-friendly and compatible with many popular plugins of its kind, you may stumble upon some technical hiccups when using it on certain themes due to their lack of comment_text() support for displaying comments text. If so then quickly detect this issue and resolve it as soon as possible for a seamless integration with any WordPress site running smoothly afterwards… 5 Investing in premium license brings access even more benefits than usual such now being able export ratings via CSV migration from other platforms while adding schema markup gets boosted SEO performance at all times!
Design Elements of YASR
YASR enables users to create a unique, visually appealing review system for their site with its range of design elements that can be customized. Whether you opt for the star or thumbs-up/down ratings and customizable icons, categories and features, YASR provides flexibility in terms of choice. To increase user engagement on your website even There is also a Rating Widget available. This stylish element gives viewers an at-a-glance view of product rating when placed in sidebars or footers which contributes greatly to building trust between brand & customer. Overall, YASR offers customization options not only giving users control over how reviews are displayed but also helping boost click through rates from potential customers into returning ones as well!
Functionality and Ease of Use
YASR is designed with an easy-to-use and intuitive interface to make navigating around the plugin simple. It also works well with popular web page editors such as Beaver Builder, Divi, and Elementor which makes it even easier to synchronize it with your existing website design.
A noteworthy aspect of YASR is its capability for allowing users to put in their reviews or ratings right into the comment sections of websites, including social media feedbacks like Facebook reviews! Doing so not only engages customers but helps build up consumer loyalty by exhibiting authentic opinions from shoppers.
With YASR you can easily capitalize on user evaluations/grades feature to form a much more active site experience for visitors.
Real-Life Performance of YASR
YASR is a powerful WordPress review plugin that offers exceptional performance and seamless integration with various themes, making it an ideal choice for any web design project. Users have praised its features, ease of use, and adaptability to different requirements which Guarantees great results in terms of website loading times. Also noteworthy are the optimized code ensuring superb performance as well as safety from potential threats for enhanced user engagement and trustworthiness.
Incorporating YASR on your page can do wonders in highlighting customer reviews & ratings that will surely draw new customers while keeping existing ones pleased. Plus aiding the SEO rankings owing to schema markup & rich snippets support associated with this review plugin, consequently driving more traffic towards you site coupled by improved conversions rate!
Overall, when put into real-life usage there's no denying what value YASR brings about in order optimize online experience through flawless form execution backed up considerable range feature set.
Challenges and Issues with YASR
YASR has a lot of advantages, yet certain issues may arise. Issues such as compatibility problems with other plugins and themes need to be identified early on for an effortless integration process. Regular updates are required in order to keep the performance at its best while also utilizing all available features.
Fortunately, users can access ongoing support which comes with frequent bug fixes and enhancements. This way any encountered challenges will have solutions right away so your website experience is always satisfying for visitors. All these factors guarantee that YASR remains up-to-date with latest WordPress releases allowing maximum efficiency in their use!
YASR and SEO
Integrating Review Schema with YASR can make a notable difference when it comes to optimizing website SEO. Having structured data available for search engines could lead to higher rankings in SERPs, improved visibility and even more clicks. Though the plugin cannot guarantee star ratings will show up on these results, taking advantage of schema markup and rich snippets through YASR is an excellent method for boosting overall site performance.
Utilizing the features that this platform provides equates to establishing a better experience both for visitors as well as what is sought by search engine algorithms: keywords like "structured data" or "search engine results". In other words, one's potential exposure may increase considerably if they choose use advanced tactics such as those enabled by the functionality offered by YASR.
YASR: Value for Money?
YASR's premium version is priced at $95.88 a year for up to 5 websites, offering an array of features that go beyond the free edition. These add-ons include CSV export capabilities, migration from other plugins, schema markup embedding and more – making this plugin worth investing in if you need robust rating tools on your website. Premium users are granted quality assistance thanks to YASR's dedicated support team who can help address any issues or queries quickly all throughout the year.
With its numerous customization options and substantial customer service offerings YASR provides great value for money when it comes to creating a review system which helps build trust between your brand and visitors alike while also enriching user experience online..
Alternatives to YASR and Price Differences
When it comes to review plugins, YASR is an excellent and flexible choice. There are several other options on the market as well that offer their own unique features and varying pricing plans. For instance, WP Review Pro provides a range of different color selections along with 19 rich snippets and 16 pre-defined designs for $67 in its Pro version, Site Reviews offers advanced blacklisting tools and notifications system at no cost, while WP Customer Reviews for WooCommerce has image uploading functions plus automatic submission approval starting from $49 per annum.
Comparing between these alternatives could be useful when determining which plugin would fit best into your budget restrictions or website goals, considering both the top WordPress reviews software available today together with any more niche products might prove beneficial too. At the end of the day, selecting a specific tool depends mainly on personal requirements regarding customization levels & support needed after purchase
Summary
Overall, YASR – Yet Another Stars Rating is a robust and extremely flexible WordPress review plugin that can enable you to build credibility, enhance conversions and raise your Google rankings. Due to its wide array of features, customizability options as well as compatibility with multiple page builders – it has become the favored choice for bloggers, eCommerce websites or online businesses looking for ways to promote better user engagement on their website.
Considering value-for-money ratio when comparing other solutions in the market today –YASR indeed stands out due its competitively priced packages which offer comprehensive rating plugins enabling users unlock more from reviews & ratings leading into increased trustworthiness while providing an enjoyable visitor experience at no additional cost.
Frequently Asked Questions
How do I add ratings to WordPress?
Adding ratings to WordPress is simple – just install and activate a plugin, such as "Rate My Post" or "Rating-Widget Star Ratings". After that you are able to enter the settings, configure it accordingly, and include Rating Blocks on posts/pages. It's also possible to customize the display of your star rating system so it matches with your website theme.
What is the rating plugin for WordPress?
WP Rating System and Rate My Post -Rating Widget provide WordPress users with a rating system for their website. This allows visitors to rate posts, pages, comments, WooCommerce products, custom posts as well as authors. The PRO version even comes equipped with the ability to create personalized rating widgets. All in all this powerful plugin enables you to easily incorporate ratings into your webpages without stress or hassle!
What is the price of YASR's premium version?
YASR's premium version can be acquired yearly for the price of $95.88, suitable to cover up to 5 websites at a time.
Is YASR compatible with popular page builders?
YASR can be used with different popular page builders such as Elementor, Divi and Beaver Builder. It's a compatible option that retains all the facts while changing expressions and order of information.
Can YASR improve my website's SEO?
YASR can help increase your site's visibility on search engine results pages with its schema markup and rich snippets capabilities. These will improve the SEO of a website, thus making it more likely to be